Buying a shower tray can seem daunting at first. There are many factors to address including size, shape, type and more technical considerations such as the waste location. But fear not, we have put together a guide to break things down and simplify the shower tray selection process.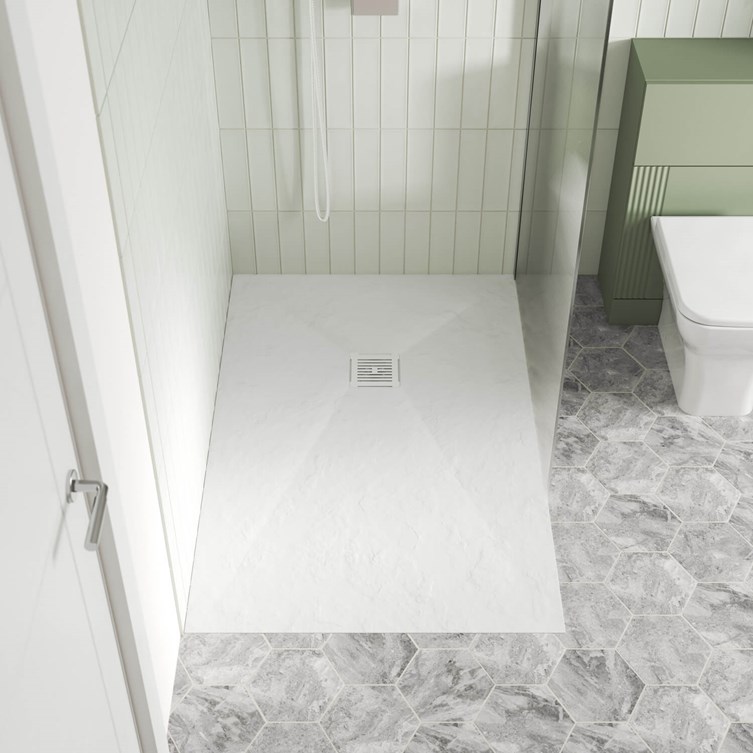 Shape and size
The first and most important decision to make is on the shape and size of your shower tray (and therefore the shower enclosure). For a corner enclosure, quadrant, offset quadrant and square shower trays are a sensible choice to help save space. Larger rectangular trays can also be fitted into a corner, between walls or as part of a walk-in shower. Common sizes for between walls include 1000mm or 1200mm trays, a tray measuring 1400mm, 1500mm, 1600mm, 1700mm or 1800mm will make a great walk-in showering space.
Waste location
Depending on how pipework is located in the floor, you may need to make sure the waste hole is in a specific area such as the corner or centre of the tray. If you are unsure on this we recommend double checking with your plumber or builder to make sure they are able to make the tray work.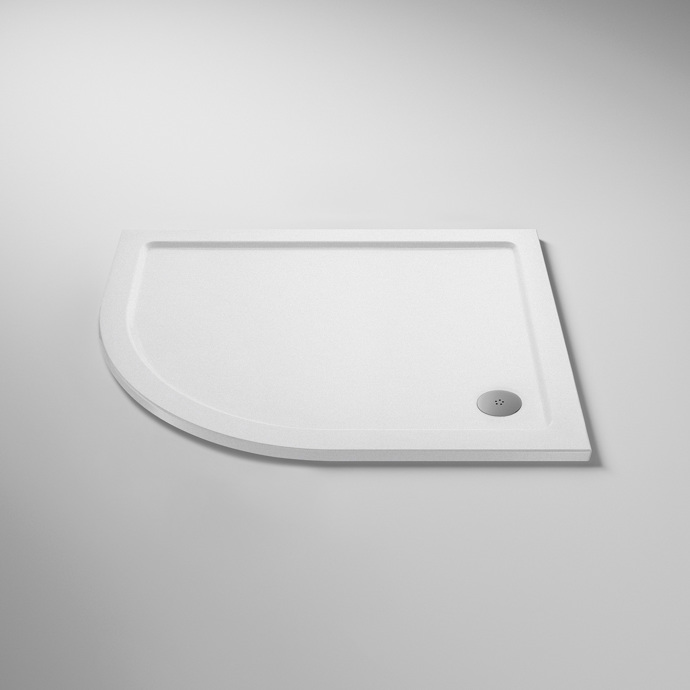 Height
Long gone are the days where you needed a small ladder to get in and out of your shower. Many of our shower trays feature a low profile height and can even be fitted flush-to-floor for easy accessibility. If your pipework needs to run above the floor, our shower tray riser kits allow you rise the shower tray up to conceal the pipes.
Type and material
A stone resin tray will be reassuringly solid and heavy so will not flex when in use, making them a popular choice. Acrylic shower trays are lighter and therefore easier to install but can move a little when being used. Our Zamori acrylic shower trays feature a steel rod structure for improved rigidity, making them more solid than other acrylic trays. If you are concerned about falling in the shower, we have slip-resistant shower trays for extra security.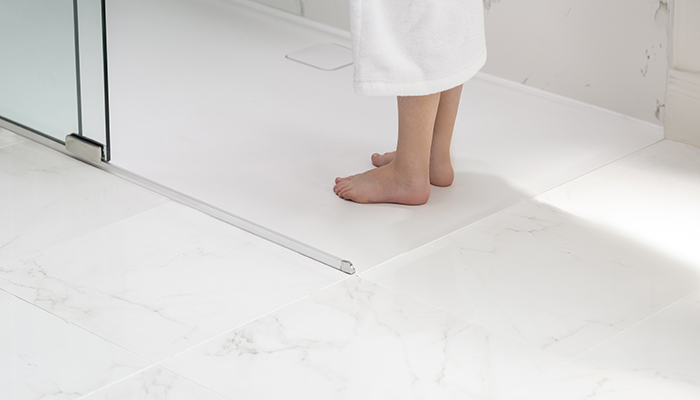 Colour
Shower tray colour options have evolved massively over the last decade. What was once limited to a choice of white only, has developed to become a key feature point of the bathroom. Our slate effect shower trays can be used for impact and to match wall and floor colour choices, whilst matt finish trays offer something softer than traditional gloss finish shower trays. Finally, shower tray wastes are now available in a range of colours to match taps and brassware elsewhere in the room. Check out our Brushed Brass, Matt Black and White shower tray waste options.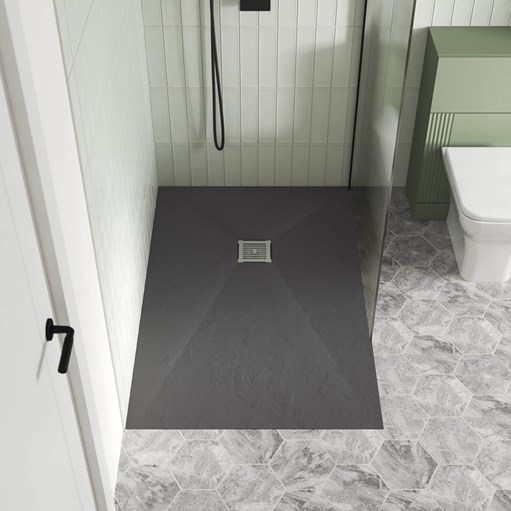 If you have any questions on buying a shower tray, please get in touch and we will be happy to help.
---